This is me in the wedding process right now...
There are SO many decisions left to make and so many little details to wrap up. I'm going insane but working on taking it one thing at a time (I think I can, I think I can...)
So up on today's to-do is wedding menus.
There are tons of beautiful and unique options out there. I do know that I want to place one menu on each place setting..now, what those menus will look like is another story. Here are my top options...
Option 1: Circular Menu
I love this option as I think it frames the plate beautifully and is sort of unique.
DIY! - These beauties are via
Daughter of Design
. To make they tea stained regular paper doilies and then stamped each with a custom stamp they had made. Awesome idea.
I'm a sucker for a good die-cut shape...and these beauties have me swooning...
Option 3 - Jazzing up a Simple Menu with a Unique Wrap
Last idea...what about taking a simple menu and wrapping it in something stunning??
that little olive branch is so sweet!!!
a little NYC skyline for us New Yorkers?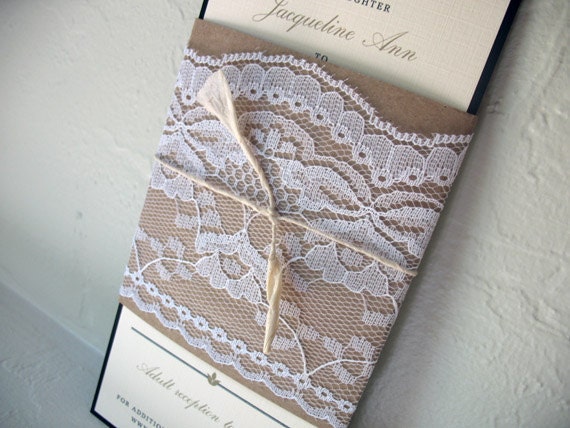 this lace would be great under a less rustic fabric, or lace on it's own?
You see why I'm stressed? There are just too many good options out there!